29 sep 2017
Around the world, mobile devices paired with social media allow ordinary people to access censored content, share information, and coordinate to resist oppression.
Exclusive
6
image
cellphone-access-has-skyrocketed-the-world-is-better-for-it
60
Cellphone Access Has Skyrocketed Worldwide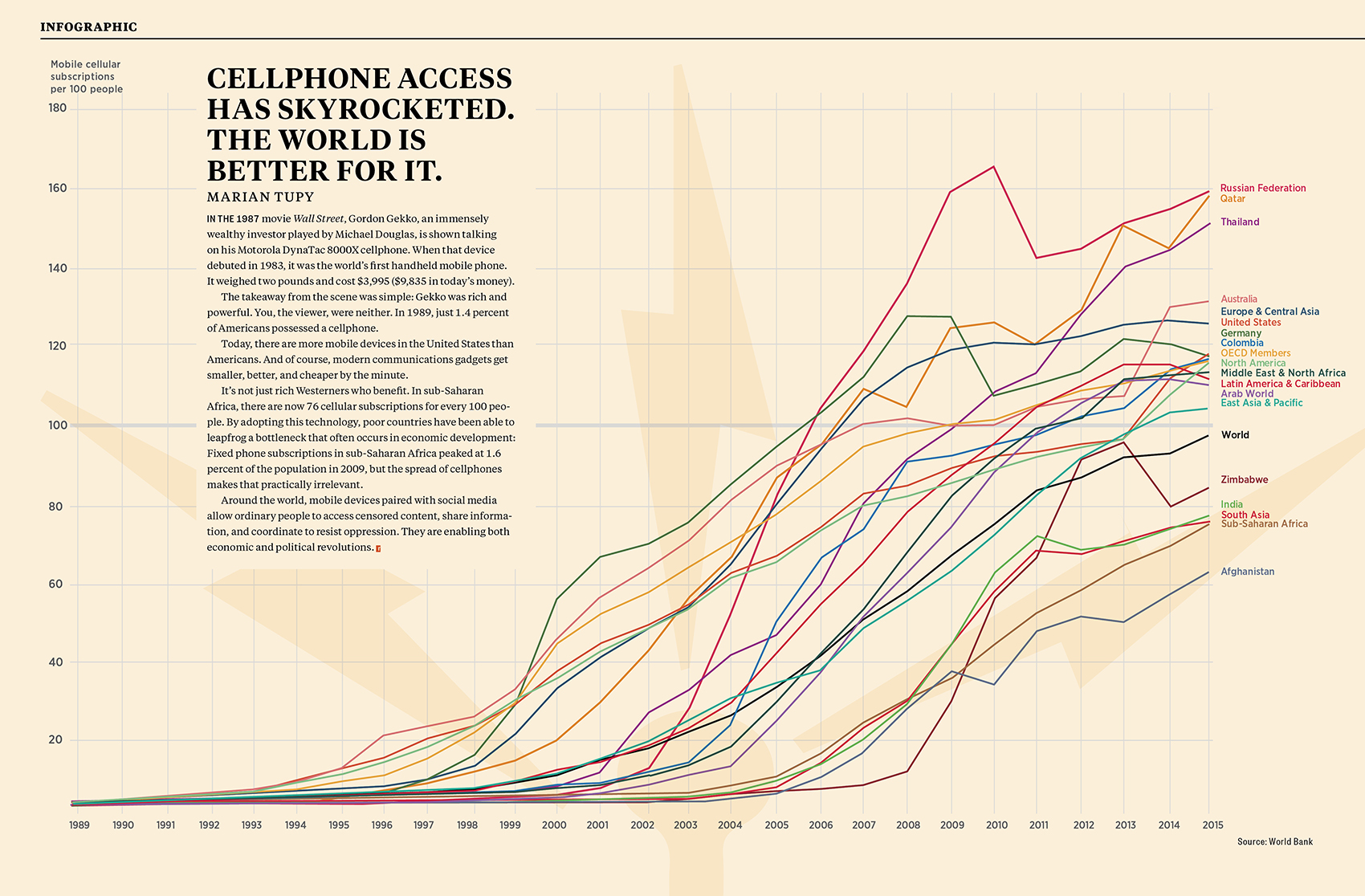 This first appeared in Reason.
Marian L. Tupy is a senior policy analyst at the Cato Institute and editor of HumanProgress.org.
52|235|236|251|184